213 RainShower
Hydrotherapy Key
Kneading

Deep Tissue

Soothing

Firm Relief
A Sensational Shower Of Relaxation
Imagine the feeling of hundreds of delicate fingers massaging your back at once, that is why The RainShower JetPak is one of BullFrog's most popular JetPaks. This massage is a calming, soothing experience that will have you completely relaxed as the 42 exclusive Shower Jets massage your back. Simply soak and relax.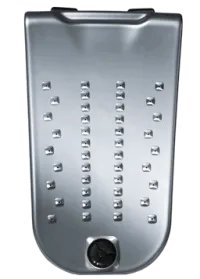 Therapy Guide
Neck & Shoulders
Spinal Muscles
Lat & Oblique Muscles
Lower Back
COVID-19 Update
Now is the time to schedule your Spring 2021 Pool Services before the schedule books:
Pool Openings
Sand Changes, DE or Cartridge Cleanings
Vinyl Liner Replacements
Pool Clean-up on green pool
Weekly Pool Cleaning Service
Our Retail Store Locations are open 9 AM- 6 PM Monday- Friday, Saturday 9 AM- 5 PM, and Sunday closed. Our stores do practice social distancing and if the store becomes crowded you may be asked to wait outside or in your car. We do offer curbside pickup, simply arrange over the phone with the store of your choice.