Above-ground Pool Liners
Above-ground Pool Liners
Give Your Above-ground Pool A New Lease On Life, With A New Liner Installed By Brown's Pools & Spas!
Contact us today for details on how we can help you get your aboveground pool repaired and ready for another swimming season.
Brown's Pools & Spas offers expert in-house installation services for aboveground pool liners of all types. We are proud to offer Doughboy brand pool liners, the most durable, resilient, and longest-lasting aboveground pool liners on the market today. A Doughboy liner can be installed in any aboveground pool, not just Doughboy's pool structures. Doughboy is the only above ground pool manufacturer that also produces its own virgin-vinyl liner material. All their liners are made to the original and exclusive Doughboy specifications to guarantee exceptional quality.
For more information, read "The Truth About Doughboy Liners", http://www.doughboy-pools.com/products/liners/truthaboutliners.aspx
Doughboy's Exclusive E-Z Clip™ Liners Are Designed With Bordered Patterns to Match Your Unique Style. EZ Clip liners are installed at the top of the pool wall using our exclusive EZ Clip Receiver.
MADRID™ – 20 MIL TRINITY™ – 20 MIL EVENING STAR™ – 20 MIL


THE MAJESTIC™ – 20 MIL DYNASTY™ – 20 MIL E-Z CLIP LINER RECEIVER TRACK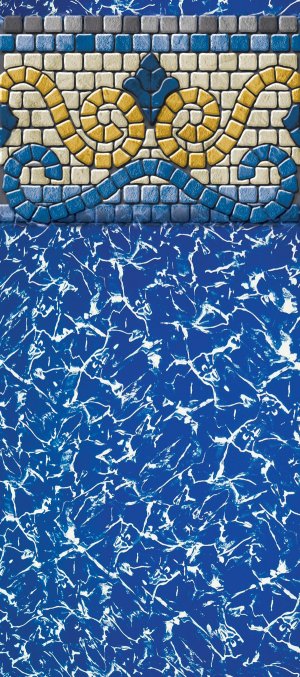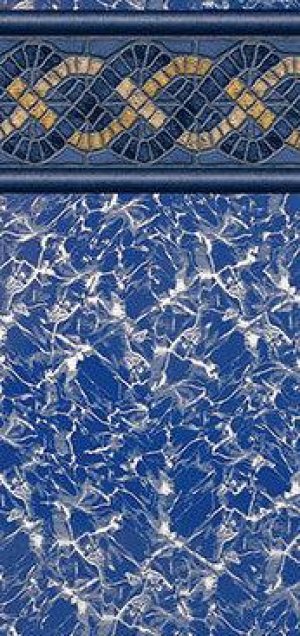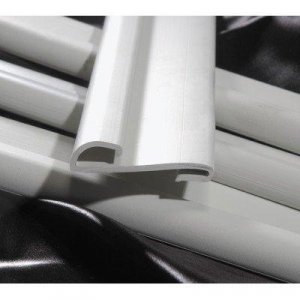 Doughboy's overlap liners are available in full-patterned designs or standard Solid Blue and are made to fit 48", 52" and 54" sidewalls.

Some overlap liners are also available with Doughboy's exclusive "True" expandable feature. These liners are designed to expand with a smooth Optional Special-Purpose Deep Swimming Area for Underwater Swimming Only. No Jumping.No Diving.

All overlap liners have a 20, 25 or 30 year 3/100 Warranty (The first 3 years of the liner warranty are covered 100% against manufacturer defects, the remainder is pro-rated) as well as a 100% Lifetime Seam Warranty.

Overlap Styles:
SOLID BLUE™ 20 MIL *UD HARMONY™20 MIL *UD MISTY FALLS™ 20 MIL *UD



BLUE BAYOU™ 20 MIL EXP CRYSTAL CREEK™ 25 MIL EXP SEASTONE™ 25 MIL EXP



Brown's Pools also offers these standard-thickness liner prints in our retail locations and with on-site installation service, available for order in any pool size:
Sunlight Print - Overlap liner
Liberty Tile Print - EZ Bead liner (can be hung directly on the pool wall or in a bead receiver track)
Mystri Gold Print - EZ Bead liner
Waterfall Print - EZ Bead liner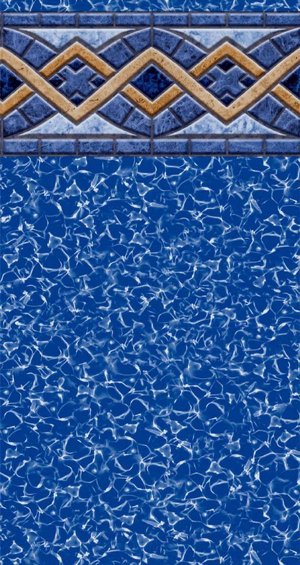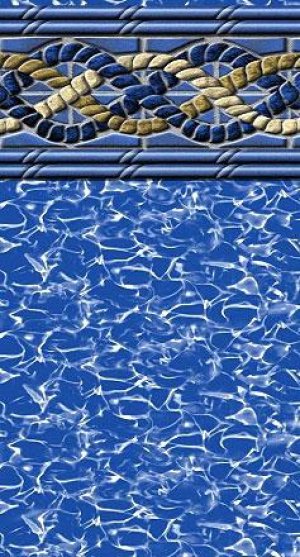 L
Please contact any one of our store locations below or call 678-621-1465 to request a customized above-ground liner replacement quote for your pool in the west Atlanta and West Georgia areas!
COVID-19 Update
Now is the time to schedule your Spring 2021 Pool Services before the schedule books:
Pool Openings
Sand Changes, DE or Cartridge Cleanings
Vinyl Liner Replacements
Pool Clean-up on green pool
Weekly Pool Cleaning Service
Our Retail Store Locations are open 9 AM- 6 PM Monday- Friday, Saturday 9 AM- 5 PM, and Sunday closed. Our stores do practice social distancing and if the store becomes crowded you may be asked to wait outside or in your car. We do offer curbside pickup, simply arrange over the phone with the store of your choice.