Weekly Cleaning Service
We're hiring! Apply today for Retail, Construction, Service, or Pool Cleaning. Apply in person at a store or comeplete a form fill here on our website.
Weekly Cleaning Service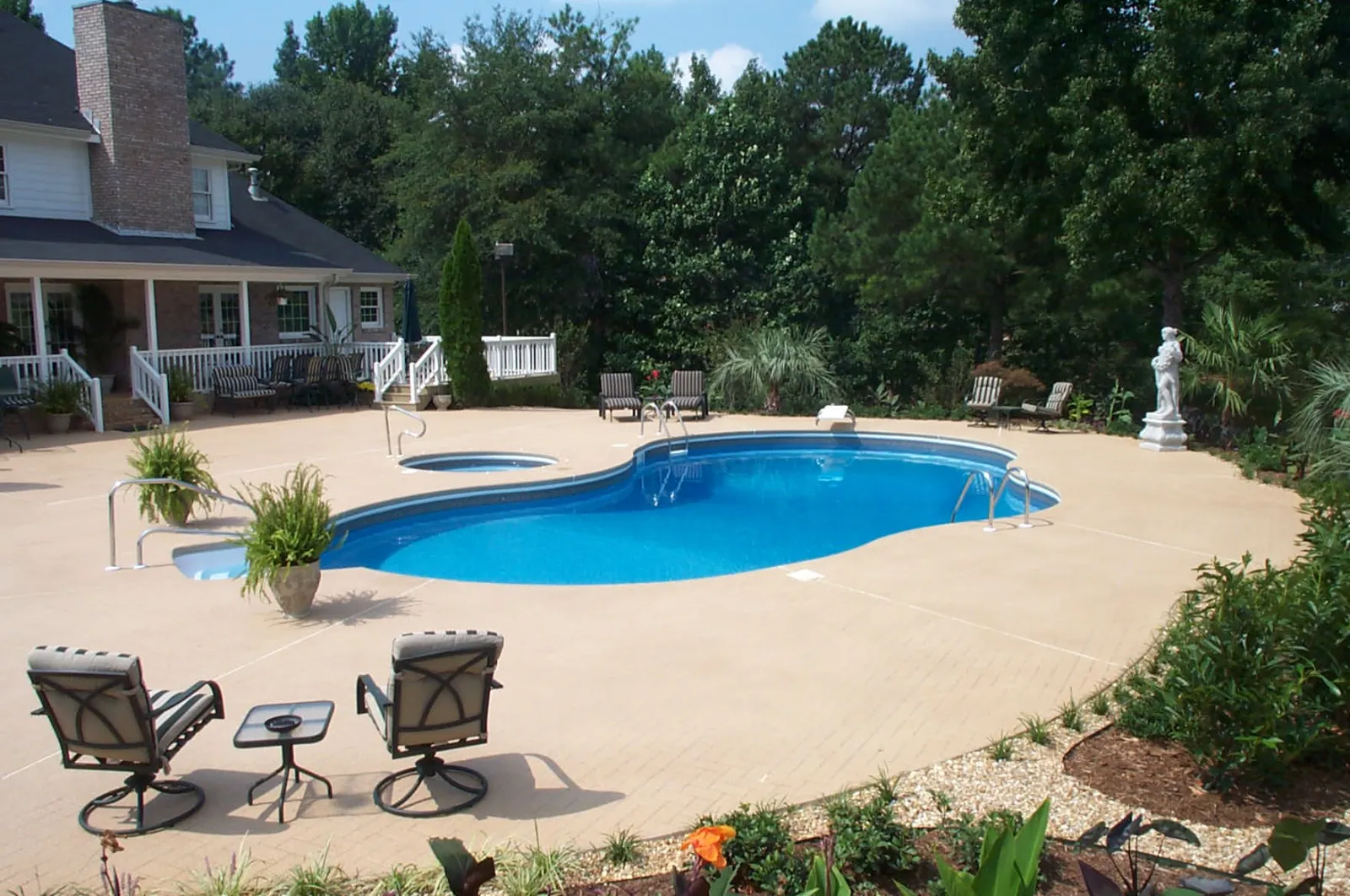 Home owners with a swimming pool in their backyard deserves to enjoy swimming in a clean pool. While the process can be tedious—leaving you annoyed at keeping your pool water clean, it's an essential part of pool maintenance. Nobody wants to swim in a pool full of germs, bacteria, algae, or other contaminents. Your pool needs a dedicated professional committed to keeping your pool safe for your family and friends. Brown's Pools & Spas offer custom tailored pool cleaning services for your backyard investment. Our pool professionals are highly skilled and trained to handle the cleaning process and make being a pool owner relaxing again.

From March 15 - November 30, we offer weekly services only. We recommend cleaning your pool at least once a week, especially during the spring/summer when it gets used most, temperatures are warmer and we have more containments in the water. This includes using the proper tools and adequate chemicals to treat your pool and maintain the correct chemical levels. This ensures that your pool stays clean, clear, and chemically balanced. After November 30 we do offer Bi-weekly services throughout the winter.
Also, an unclean pool can:
Leave stains on the surface of your pool and irritate your eyes
Break down pool filters and pumps, causing components to malfunction
Contain a wide range of bacteria and viruses, leading to hospitalization
Cause significant health problems, including ear, nose, and throat infections
Create algae blooms and high phosphate levels, creating discolored pool water and expensive clean-up bills
We are proud to offer cleaning packages for all types of pools. Large in-ground pools ( vinyl, plaster, or pebble) or above ground pools from professional pool installers, our cleaning services are designed for all residential pool types. As a homeowner, trust the pool cleaning professionals that have been keeping pools cleaned in Metro Atlanta since 1974.

COVID-19 Update
Now is the time to schedule your Spring 2021 Pool Services before the schedule books:
Pool Openings
Sand Changes, DE or Cartridge Cleanings
Vinyl Liner Replacements
Pool Clean-up on green pool
Weekly Pool Cleaning Service
Our Retail Store Locations are open 9 AM- 6 PM Monday- Friday, Saturday 9 AM- 5 PM, and Sunday closed. Our stores do practice social distancing and if the store becomes crowded you may be asked to wait outside or in your car. We do offer curbside pickup, simply arrange over the phone with the store of your choice.