Cleaning
With the State of Georgia back open and running, Brown's Pools & Spas continues to offer curbside pick-up for any customer that is not comfortable in entering the store. Simply contact the store and arrange curbside pick-up. We understand COVID-19 is a serious disease and we are still taking necessary precautions within our store.
Cleaning
Tired of the worry and time involved in maintaining your pool? Allow Brown's Pools & Spas to care for your pool, so all you have to do is swim, relax, and enjoy your backyard investment. We offer weekly service in the spring and summer. Weekly care of a pool is the only way to maintain proper chemical balance and to maintain the clarity of the water.
In the winter, we offer custom designed packages for your pool or spa cleaning, in all of Metro Atlanta, North Georgia and West Georgia.

Brown's Pools & Spas Cleaning Service ensures maximum enjoyment and use of your pool or spa as well as promoting a long and healthy life for your equipment and other water accessories. Whether you are a customer with a new body of water looking for a company to maintain your new investment or if you are a person who has had other pool companies maintaining your pool and they are not meeting your standards, call Brown's Pools & Spas and see the difference in our quality work.
The following items are included in a weekly Maintenance Visit with our company:

Testing & Balancing all chemical elements, in order to maintain a safe water chemistry

Brushing the entire surface of the pool, including any tiled areas

Vacuum any dirt and debris from the floor of your swimming pool or spa

Net any debris off the surface of the pool water

Check the filter pressure to determine if backwashing or cartridge cleaning is necessary

Empty Pump & Skimmer Baskets

Empty all bags on automatic cleaners (Polaris,Hayward Vacuum, etc.)

Service and maintain saltwater systems

Check equipment for proper operation

Clean Diving Board & Rails (as needed)

Blow off surrounding pool deck surface and remove all chemical trash

Report any repair issues that are needed

Leave a Weekly Service Report that informs you of all work performed and chemicals added to your pool or spa
Pool or Spa Cleaning Packages can be custom built to fit the needs for your Outdoor Living Space. A benefit of relying on Brown's Pools & Spas for your cleaning needs is that we make sure our staff is trained and certified to care for your pool or spa. As well, our company is insured and bonded to take the worry out of caring for your backyard investment. Simply contact our Residential Pool Cleaning Department to customize a pool or spa cleaning package that works for your families needs.
You can reach our Pool Cleaning Department at 678-621-1463.
Pool Maintenance Training:
If you're new to pool ownership or not familiar with how to operate all aspects of your swimming pool, then you may want to consider taking advantage of our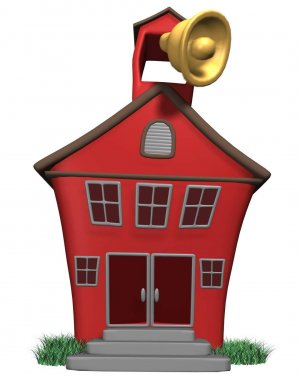 "Pool School Service." Our trained technicians will give you a guided tour through all aspects of swimming pool maintenance, offering you as much detail as you wish.
Typically, homeowners are interested in learning some or all of the following:
How to turn pumps, heaters, and other special features on and off

How to program the filter, the clock, and other advanced features

How to check the chemicals

How to test & adjust the chemicals

How to clean and maintain the pool

How to check for problems with your pool equipment
To schedule a "Pool School Service" training session at your home, please contact our pool cleaning department at 678-621-1463.
Do you have a pool that needs a new vinyl liner because the old liner can not be cleaned or it is ripped? If so, trust our team to replace your vinyl liner today!