Fiberglass Pools
With the State of Georgia back open and running, Brown's Pools & Spas continues to offer curbside pick-up for any customer that is not comfortable in entering the store. Simply contact the store and arrange curbside pick-up. We understand COVID-19 is a serious disease and we are still taking necessary precautions within our store.
Fiberglass Pools
Fiberglass Swimming Pools
Fiberglass swimming pools are one of the most customizable ways to transform your backyard into the ultimate backyard vacation spots. Compared to concrete pools, fiberglass pools are the easiest to maintain and have the strongest and most durable material. When you invest in a fiberglass pool, you're building a pool that will last a lifetime and remain a constant source of relaxation, fun, beauty, and delight year after year. Allow us to design your Backyard Vacation.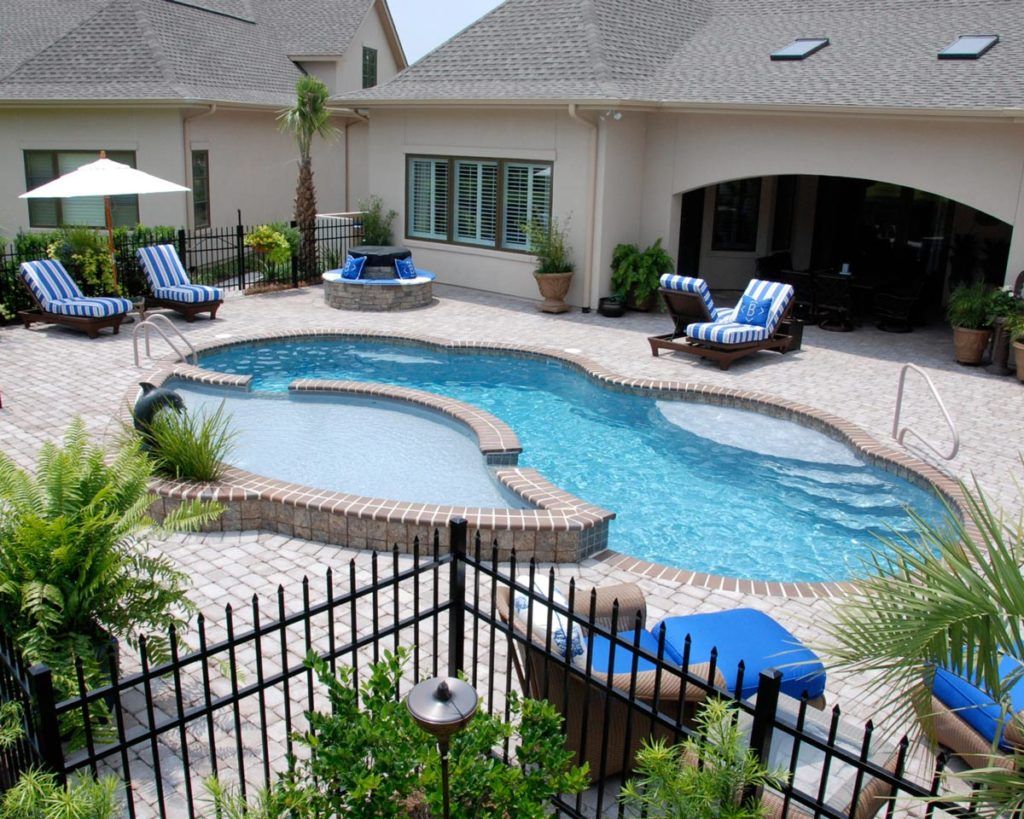 What is a Fiberglass Pool?
Fiberglass pools are in-mold, handcrafted pools that arrive at your home ready to be installed in your yard. The fiberglass is created from millions of interwoven glass threads covered with a polyester resin. It's an incredibly sturdy material that's ideal for an in-ground pool. In comparison, a concrete pool requires a steel or wooden framework that needs to be covered by a mixture of cement, sand, and water. Fiberglass is the material of choice for bathtubs, sinks, hot tubs, and multi-million dollar yachts, not to mention, airplanes, helicopters, exotic automobiles and many other high-performance products. As such, fiberglass is the best choice for the material for your inground swimming pool.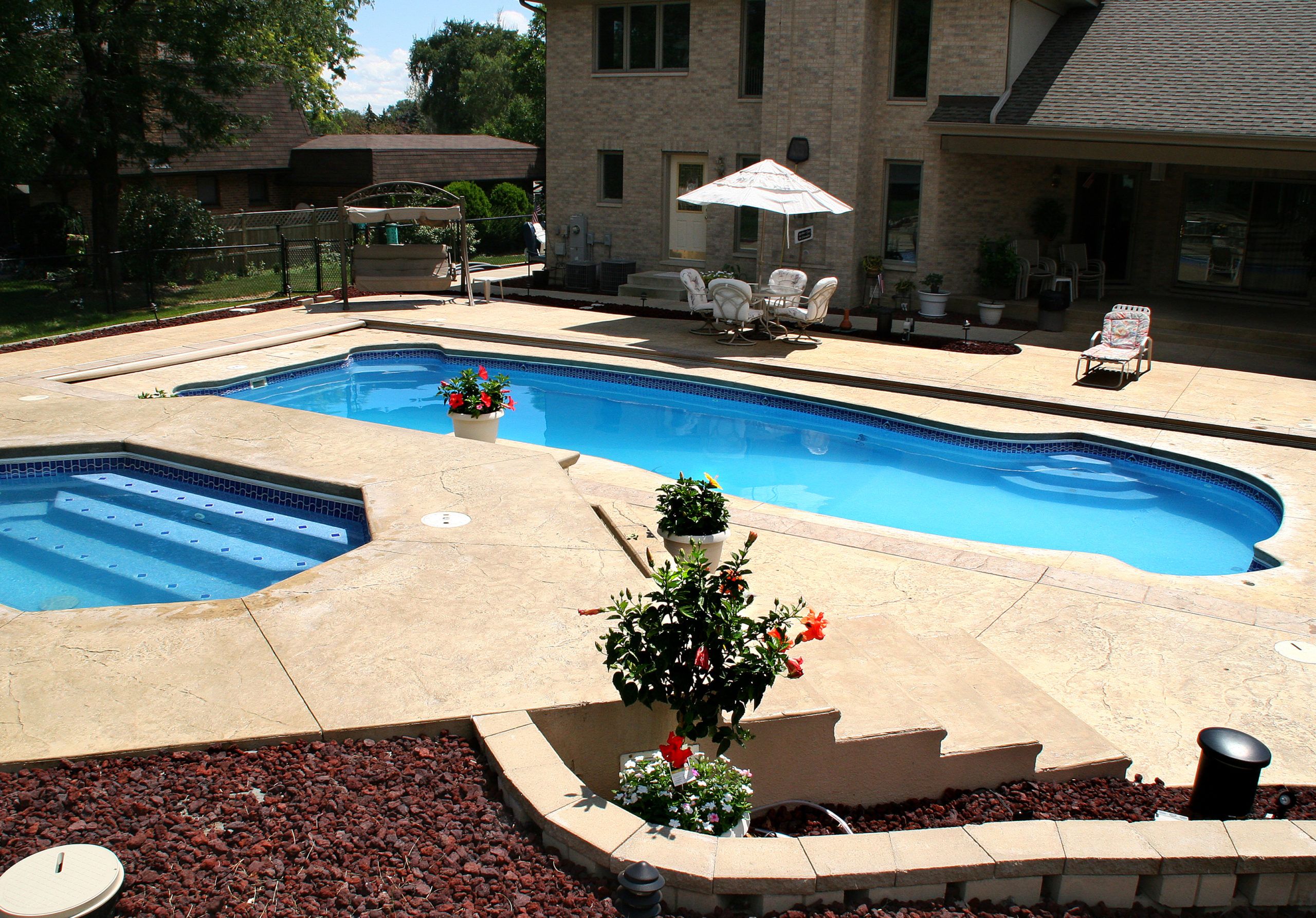 Why Should I Consider a Fiberglass Pool?
Fiberglass pools have many advantages over alternatives. Fiberglass pool installation can be accomplished quickly; you can luxuriate in your brand-new pool within two to three days after delivery. While concrete pools crack and have a much rougher surface, a fiberglass pools slick feel offers a more enjoyable swimming experience (no scratches on sensitive hands and feet) and helps minimize algae growth. Other pool alternatives can tear, whereas a fiberglass pool will maintain its flawless facade over time. Fiberglass is also much easier to clean - think of the effort needed to scrub tile grout versus the smooth veneer of a bathtub.

With a Fiberglass pool you won't have to factor in future upkeep expenses -- like resurfacing -- when estimating the total cost. A fiberglass pool also requires 30% less chlorine to keep your pool clean. Thanks to our top-quality craftsmanship and high-grade materials, you can enjoy your backyards elevated appeal without the tedious and expensive maintenance that often accompanies other pools.