Gunite Pools
We're hiring! Apply today for Retail, Construction, Service, or Pool Cleaning. Apply in person at a store or comeplete a form fill here on our website.
Gunite Pools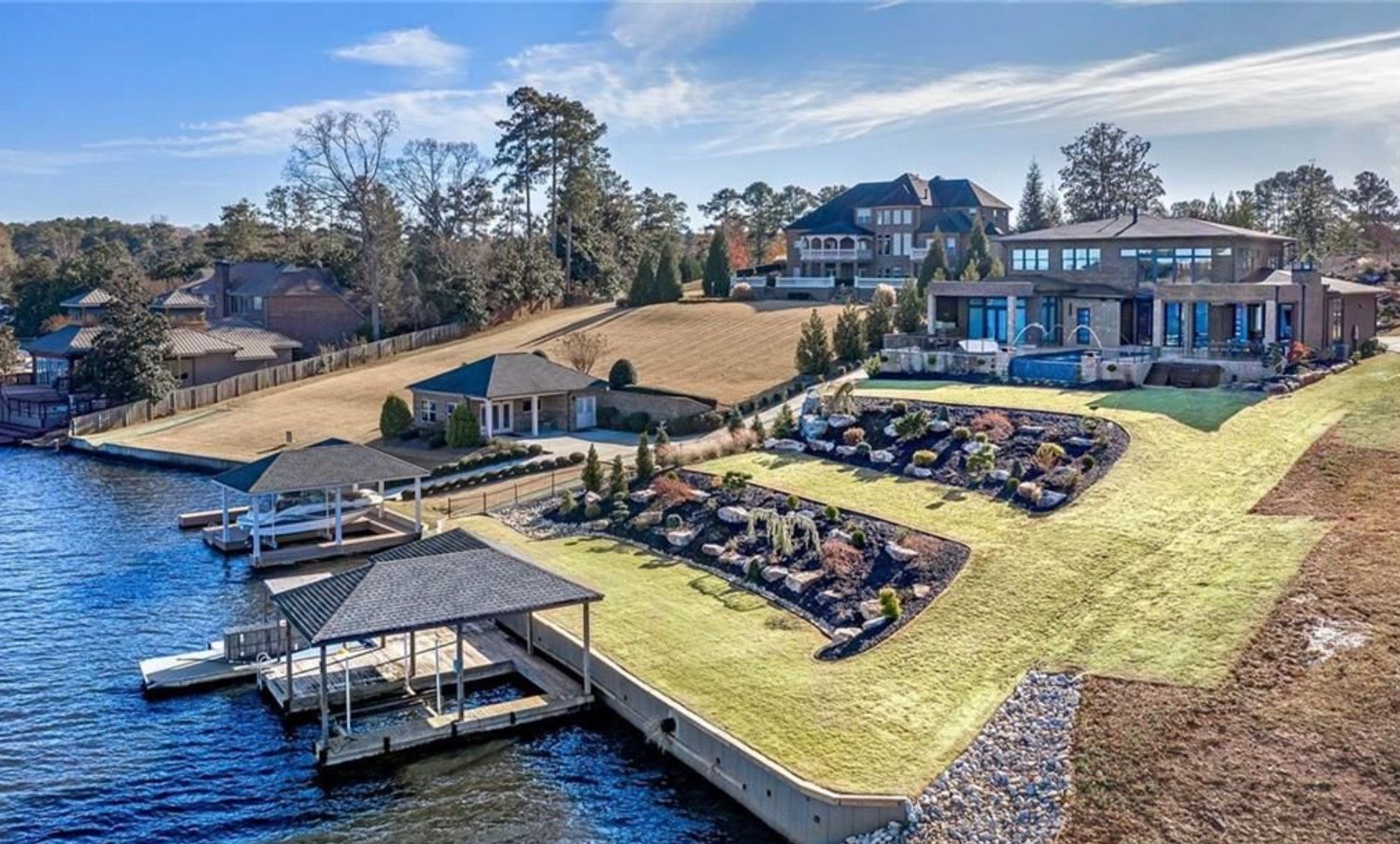 A gunite swimming pool is more than just a source of entertainment, it is a Backyard Investment. Many homeowners imagine what their pool would look like, but sometimes fear that nobody can bring that dream resort to life. Whatever design takes shape in your imagination for your backyard resort, a gunite pool by Brown's Pools & Spas can make that vision a reality.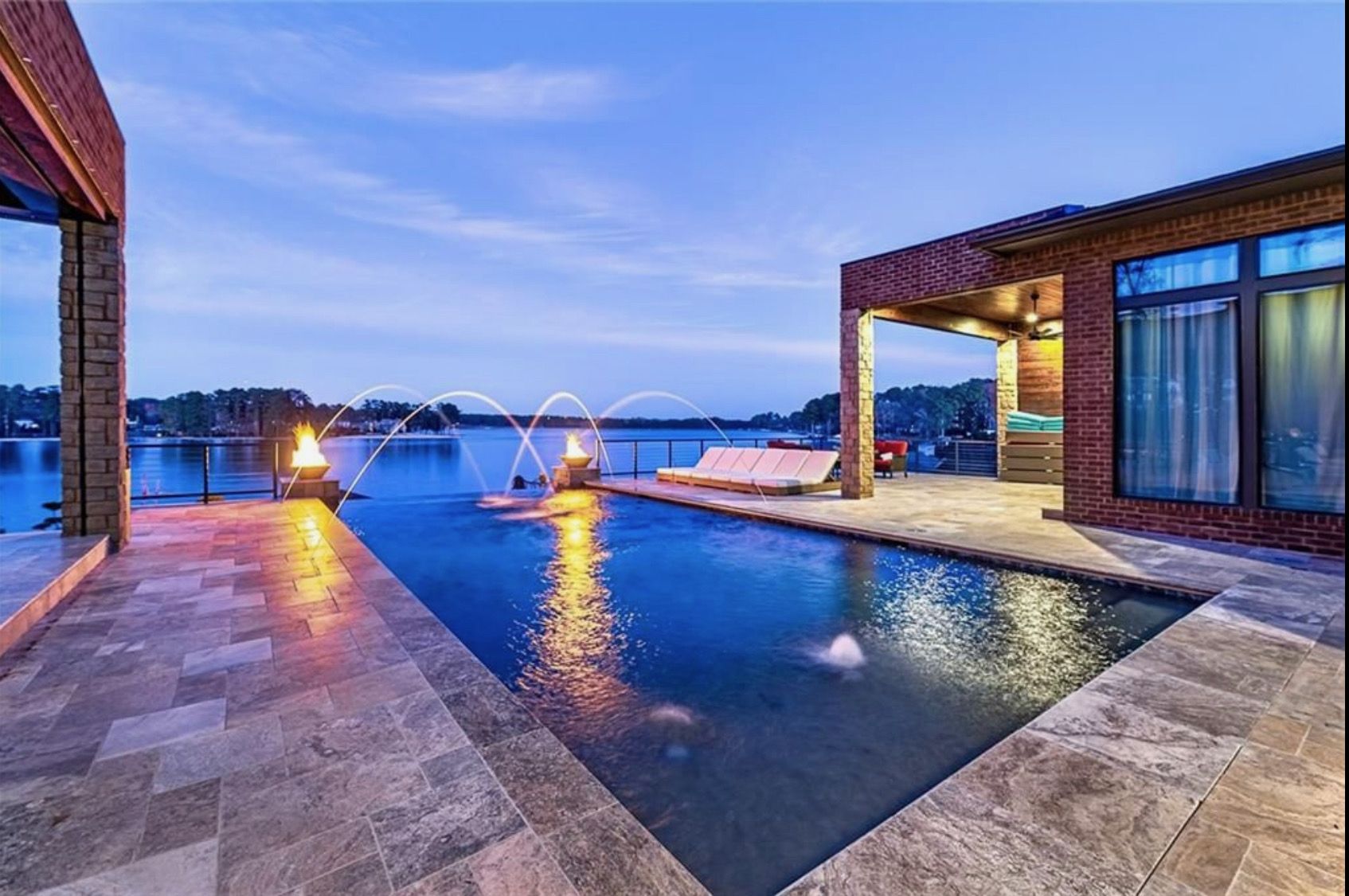 Gunite pools are truly customizable to fit perfectly into your lifestyle and uniquely complement your home and yard space. The method of construction for a gunite pool creates little restriction on the size or shape of the pool and allows for a host of design features not available with a vinyl pool. Many homeowners find themselves creating an outdoor living space, not just building a swimming pool. For example, many people will add custom decking, tile, pebble surfaces to the pool, diving features, spillover spas, water features, buddy seats, tanning shelves, and so much more. The possibilities are endless.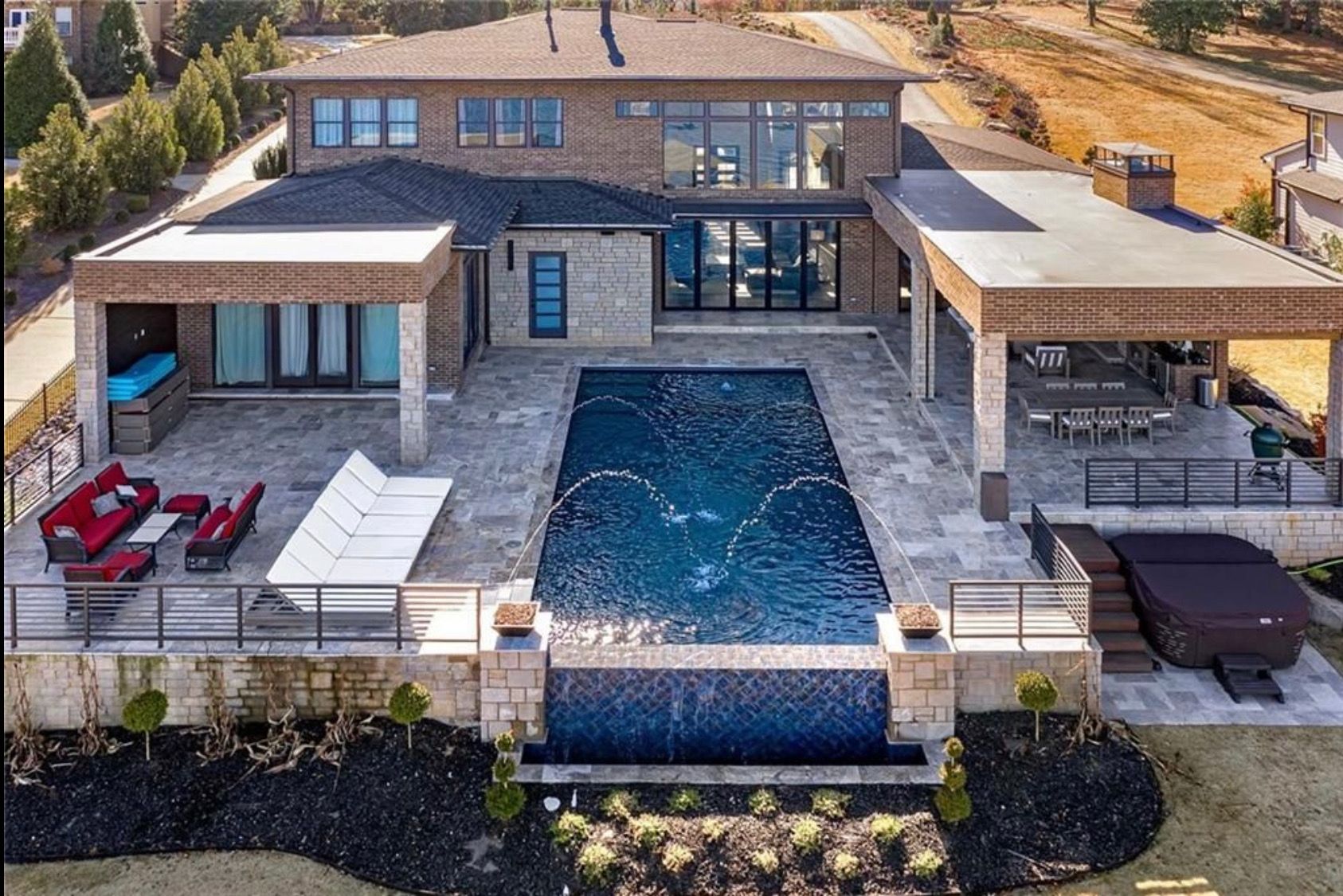 Once you build a gunite pool, there are countless options to finish the surface of the pool. The surface of the new pool can be finished with plaster, pebbles, or glass. Plaster offers many shades of color for the surface of the pool. If you are looking for a surface design that will add a unique and upscale look to your pool, then pebbles or glass will offer those options. Our builder can explain the different choices and show you examples of all.
Gunite Pools are the top design and construction choice for the new pool owner today. Many homeowners select Gunite because of the durability, versatility, and the unique and custom design options. Because the gunite pool can be customized in such a multitude of ways, homeowners search out a professional with many years of design experience to help develop a design suited for their backyard. Our builder and staff are well suited to work with the homeowner to determine the features that are an excellent fit for their pool, yard, and design priorities. We provide a gunite pool gallery where you can view the images of our designs and finished projects.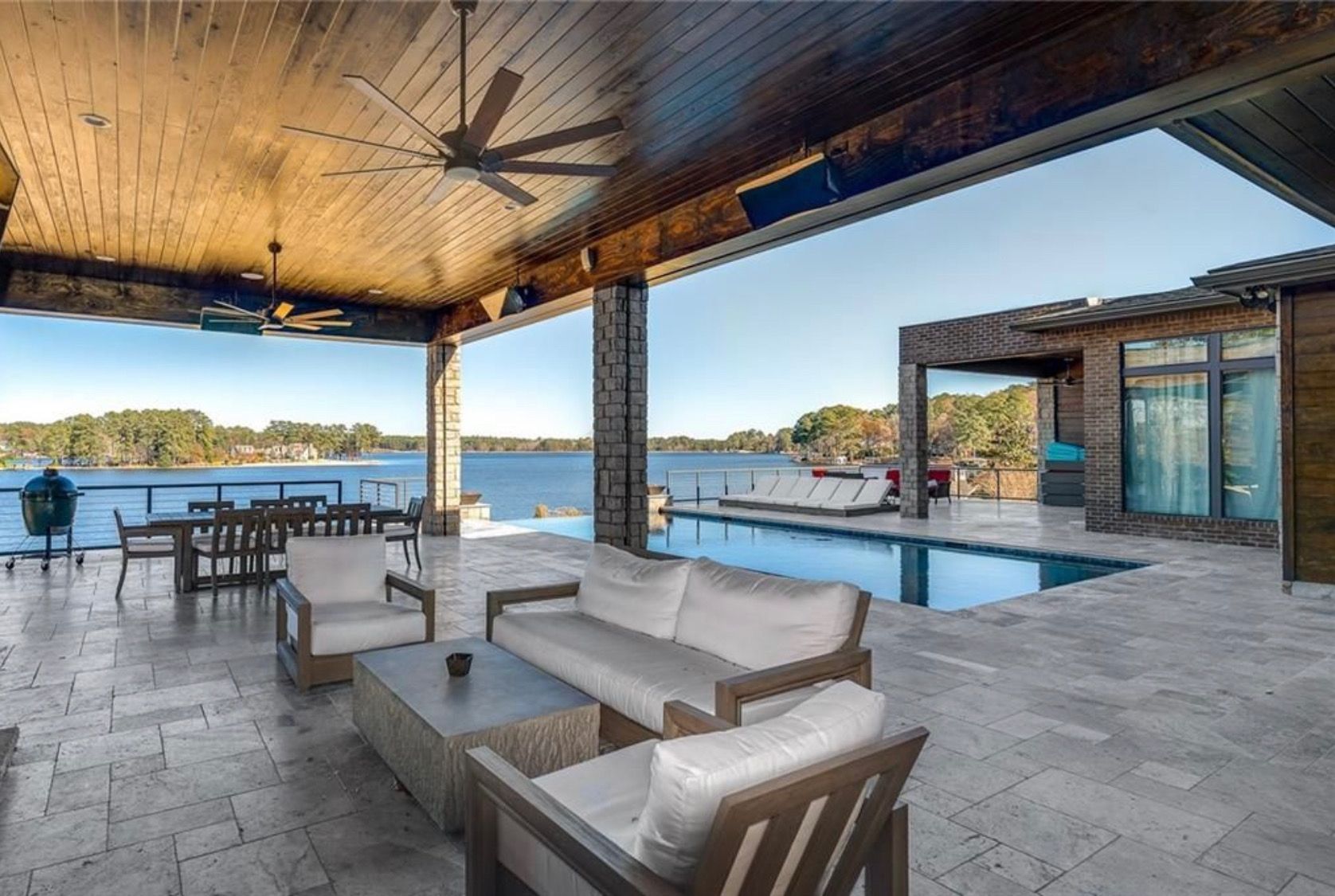 If you are ready to step outside your backdoor and begin the design process to create your backyard resort, then we are ready to meet with you and begin the design and building process. With so many choices to consider, we hope you'll allow us the opportunity to work with you to design a pool and backyard living space that incorporates the features that you'll enjoy the most. We look forward to scheduling an appointment for an in-home quote to creating your backyard vacation.
COVID-19 Update
Now is the time to schedule your Spring 2021 Pool Services before the schedule books:
Pool Openings
Sand Changes, DE or Cartridge Cleanings
Vinyl Liner Replacements
Pool Clean-up on green pool
Weekly Pool Cleaning Service
Our Retail Store Locations are open 9 AM- 6 PM Monday- Friday, Saturday 9 AM- 5 PM, and Sunday closed. Our stores do practice social distancing and if the store becomes crowded you may be asked to wait outside or in your car. We do offer curbside pickup, simply arrange over the phone with the store of your choice.