Winter Maintenance
We're hiring! Apply today for Retail, Construction, Service, or Pool Cleaning. Apply in person at a store or comeplete a form fill here on our website.
Winter Maintenance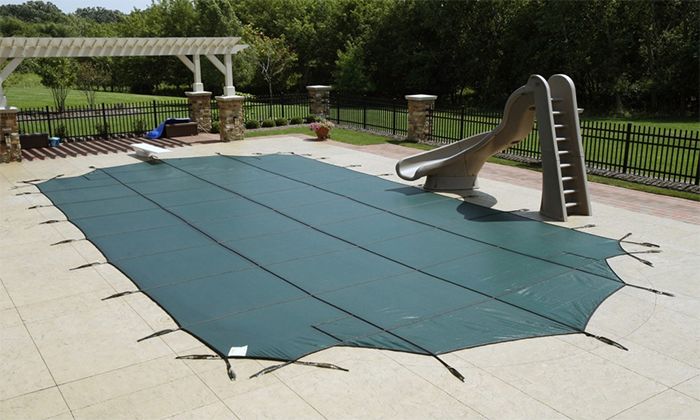 Once you close your pool, home owners often believe they do not need to do anything to the pool till they open in the spring/summer. This is actually not the case. Once the pool is closed, winter maintenance needs to happen on the cover and pool itself, to prevent issues.
Collected water on top of your cover will need to be pumped off.
Leaves and organic material needs to be removed.
Every six weeks, winter algicide needs to be added to the pool.
The surrounding pool deck area needs to be blown off to prevent debris from getting on the cover.
if you have a water-bag cover, we will make sure your water-bag tubes stay full of water to prevent your water-bag cover from falling into the pool. If you have an anchored cover, we will alert you if we see any issues with your cover.
This service can be performed weekly, bi-weekly, or monthly. Call 678-621-1463 to schedule.
COVID-19 Update
Now is the time to schedule your Spring 2021 Pool Services before the schedule books:
Pool Openings
Sand Changes, DE or Cartridge Cleanings
Vinyl Liner Replacements
Pool Clean-up on green pool
Weekly Pool Cleaning Service
Our Retail Store Locations are open 9 AM- 6 PM Monday- Friday, Saturday 9 AM- 5 PM, and Sunday closed. Our stores do practice social distancing and if the store becomes crowded you may be asked to wait outside or in your car. We do offer curbside pickup, simply arrange over the phone with the store of your choice.