Cabinets
We're hiring! Apply today for Retail, Construction, Service, or Pool Cleaning. Apply in person at a store or comeplete a form fill here on our website.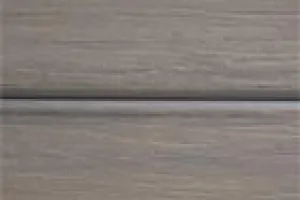 If you wish to be reminded of your favorite summer vacation spot, then Driftwood is your perfect selection for a cabinet color. Most all of the spa shell colors coordinate nicely with the Driftwood cabinet, but Snow, Platinum, and Midnight Canyon are the exceptional choices for Driftwood. Ivory is a new color only available on premium cabinets. The contemporary slat design and rich off-white tone provides the traditional look of painted wood with the modern flat aesthetic that is so popular in home design today. Ivory looks great with nearly every shell color but is especially attractive in combination with Sapphire, Titanium, Snow and Platinum. Slate is a new color only available on premium cabinets. The flat contemporary slat design is an aesthetic that is very popular in home design today. Slate?s neutral cool grey tone is a perfect way to create a spa look that is clean, fresh and new. Slate pairs especially well with Snow, Sapphire, Platinum and Midnight.
COVID-19 Update
Now is the time to schedule your Spring 2021 Pool Services before the schedule books:
Pool Openings
Sand Changes, DE or Cartridge Cleanings
Vinyl Liner Replacements
Pool Clean-up on green pool
Weekly Pool Cleaning Service
Our Retail Store Locations are open 9 AM- 6 PM Monday- Friday, Saturday 9 AM- 5 PM, and Sunday closed. Our stores do practice social distancing and if the store becomes crowded you may be asked to wait outside or in your car. We do offer curbside pickup, simply arrange over the phone with the store of your choice.